It was a regular Friday in April 2013 and an email came through our inboxes unlike any other. Except it wasn't like any other.
"Hi...I work at the Dr. Oz show. We are doing a really fun segment and were hoping to be able to include your photo on an upcoming show!!...The segment tapes early next week (4/17) so if you can contact me ASAP via email or phone I would really appreciate it!"
I think I tripped over myself calling Silvia. How did they find us? Food art. It was really that simple. We had done a post earlier in the year on St Patrick's Day pita snacks shaped like shamrocks and they found it. A week later, I was
on Dr Oz
teaching him how to make a baby carrot sunflower. File under: surreal experiences.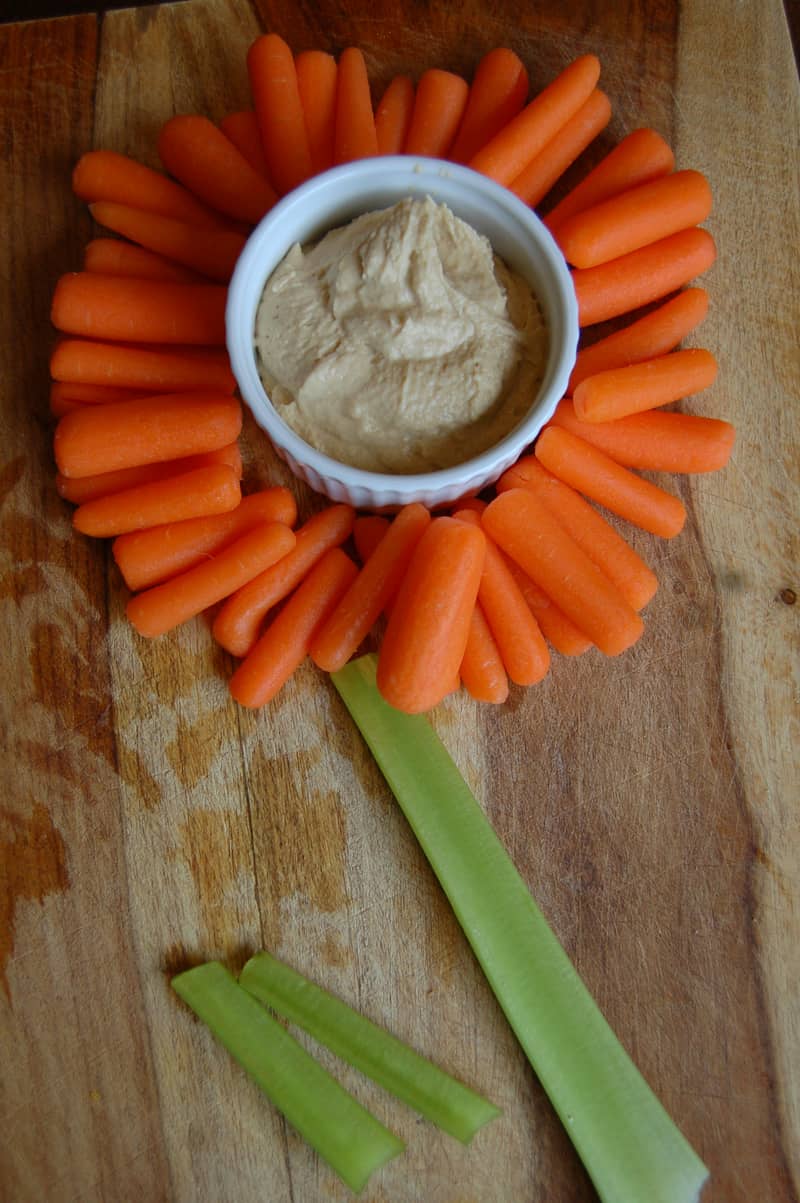 In its simplest definition, food art is the result of taking ingredients and turning them into a picture or object or even a whole scene so that it doesn't look like food at all. And the moment you do, everyone comes running. Without a doubt, every SINGLE time I've created food art in my house, my kids are FRONT AND CENTER. Every. Time. "What are you making?" "Can I help?" "That is so cool!" "Can I make one?" Here are a few of the creations that have gotten them the most excited