Our very first product was almost soup. MySuperSoups. This is not a drill.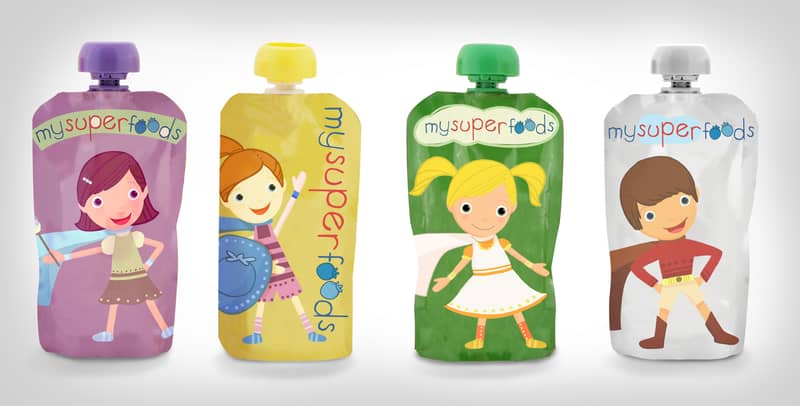 It was our first idea and we went pretty far down the path of launching it back in 2011. Silvia was an incredibly picky eater as a kid (her love for pretty much any food now should give all parents of picky eaters hope). Her mom would make soup that was packed with nutrition, so that even if it was the only thing she ate, she would be getting important vitamins and minerals every day. Launching it was a very tough climb. We threw in the towel when, after many many many set backs, the packaging supplier told us to "call next year" because demand for squeezy pouches was so high. It was July.
We had so many ideas for MySuperFoods' portfolio that we literally went to the next one on the list, MySuperSnack Granola Bites. Somewhere along the way, between those and MySuperCookies, we got incredibly valuable advice to "stay in snacks" as long as we could. Create and launch the products that we felt proud and energized by and that improved what was already available in the market. Staying in snack keeps us focused and true to who we are as a brand. It also gives our customers a chance to get to know us and where we fit into their lives. What problems were we helping them solve? Snack time problems. Easy, convenient, delicious, fun, nutrient dense. Snack time solved.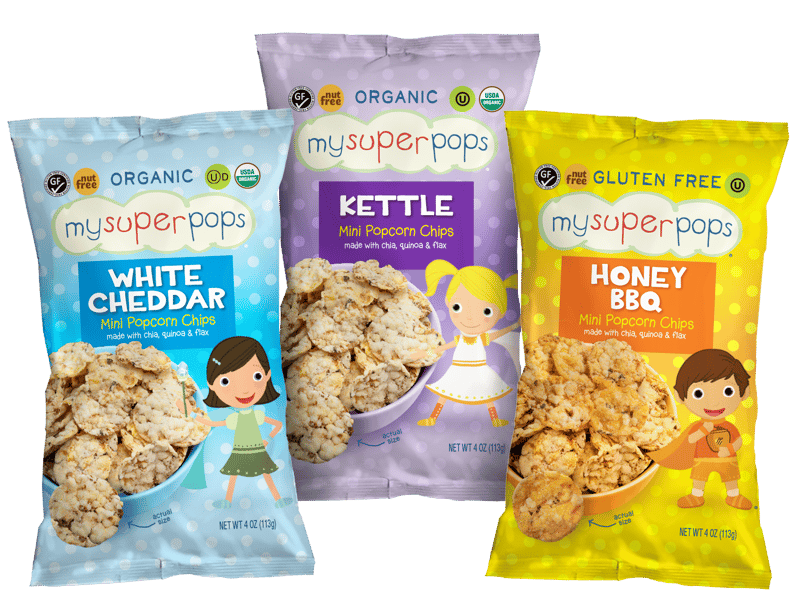 It was great advice and a mantra that we go back to all the time. Stay in snacks until we do all that we can.
Launching MySuperPops, our first savory snack in 2017 was a dream come true. A new aisle in the store. Salty snacks. And if you've ever come over to say hi on social media, you probably know how obsessed I am with our Honey BBQ flavor. Though, White Cheddar is our best seller and I know why.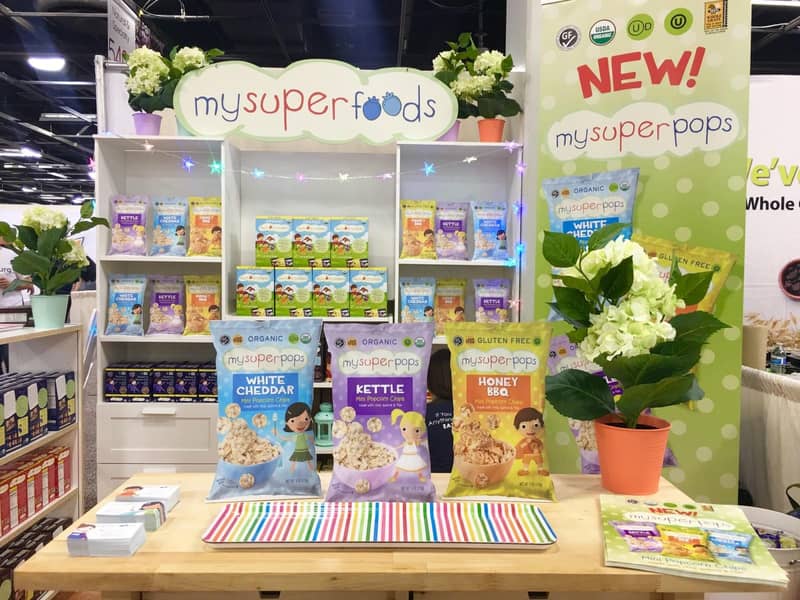 Staying in snacks helped us know that a mini popcorn chip made with organic corn, chia seeds, flax seeds, quinoa and sunflower seeds was a perfect fit for us. Incredibly crunchy? Yes! Peanut and tree nut free? Perfect. Gluten free? You bet. Organic? Two out of three check that box. The easiest thing for us to do is stay in snacks. The hardest part is taking our time in launching new ones.